What can you do with old maps? Does anyone still use these paper atlases? Don't think so, however I love to look at them! So let us salvage some by upcycling them to great magnets.

I have always been fascinated by the warm colors, fine details of rivers and borders, gradient colored countries, mysterious arrows and numbers and the threatening depth zones of oceans and seas.
But most of all the iconic names of those cities and islands!
These are 25mm button magnets. Other sizes would take to much different countries together (especially in Europe).
First results can be found below. Some of the names aren't used anymore since this was a real vintage map. That's an amusing extra and transforms these magnets into little time capsules sticking around on your fridge or magnetic board.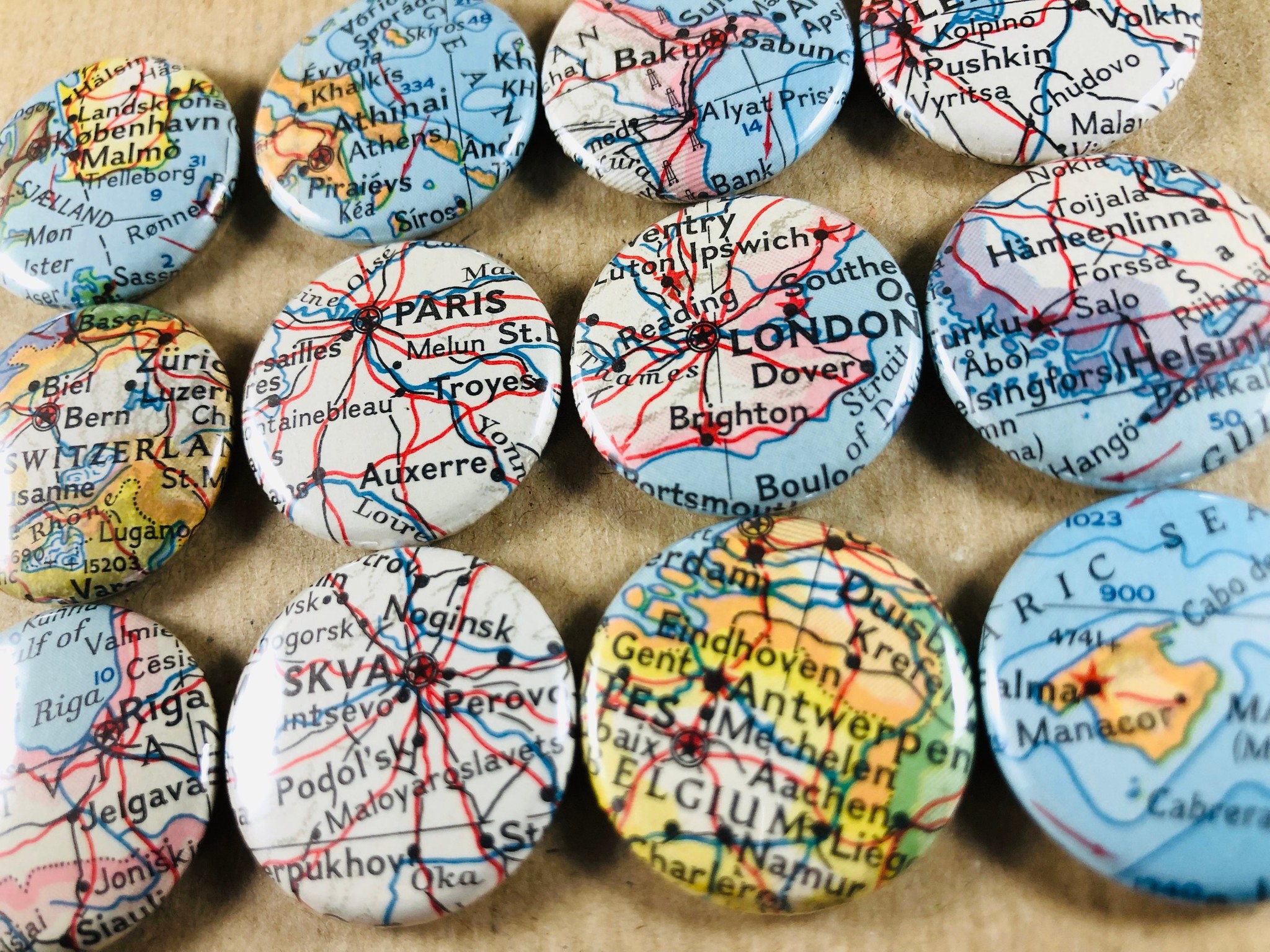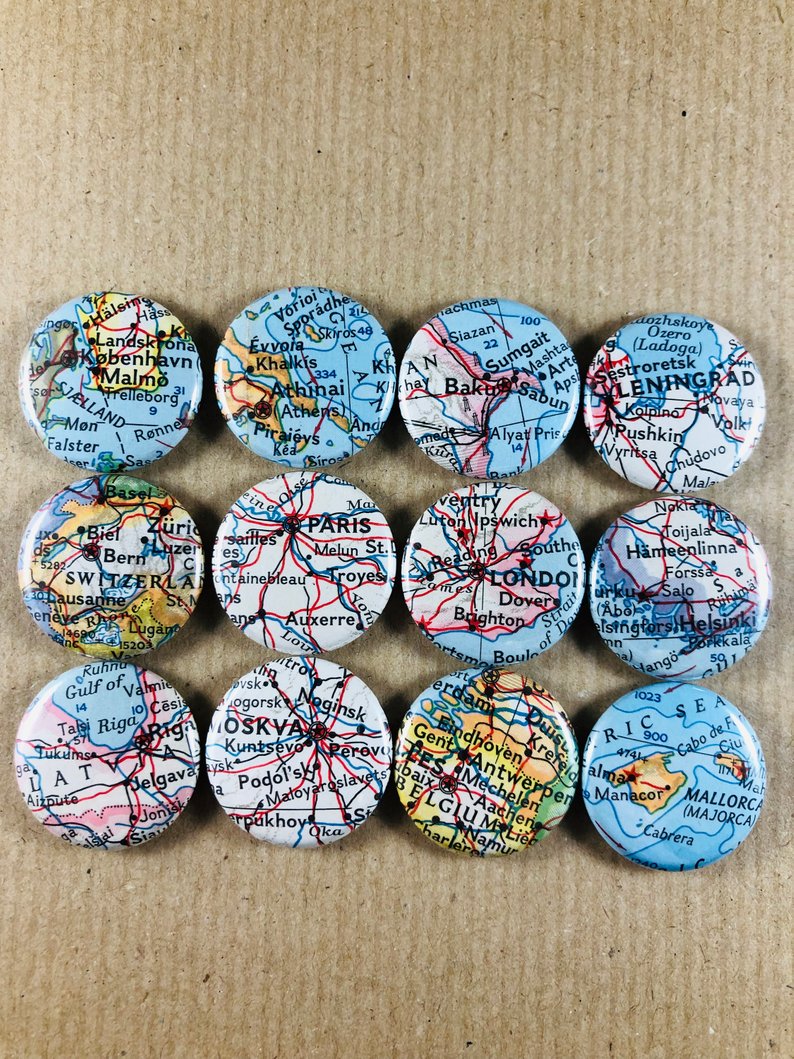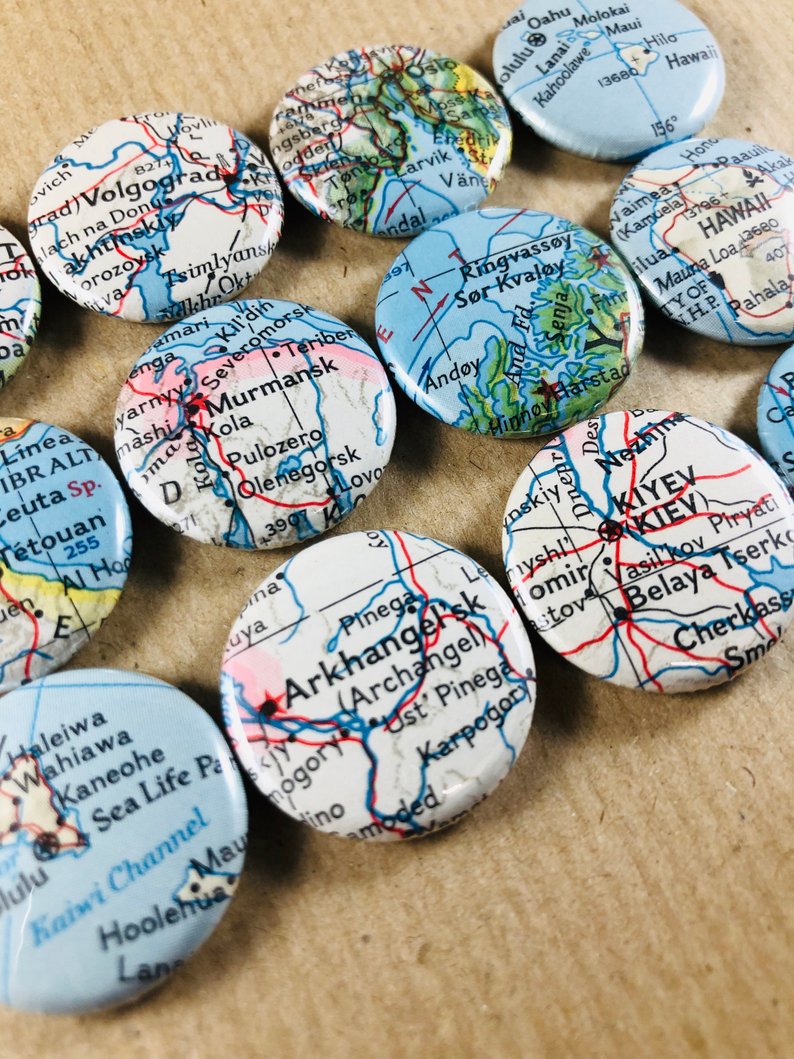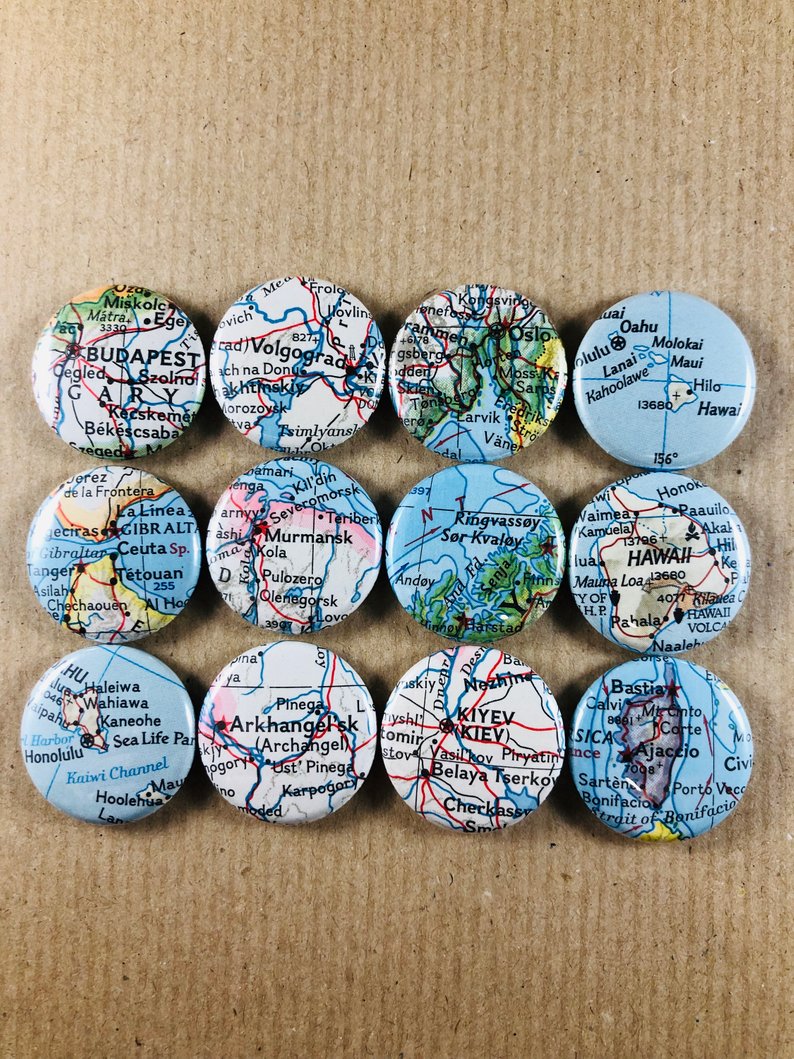 Let's you dream away to different places and times, doesn't it? Anyhow, these maps have been given a new life and function as inspiring eye catchers. Lots more to come! (I have cut up whole planets...)