Repurpose your old vintage comics into original unique button magnets.
Where are your old comics? When was the last time you read some of them?
Probably gathering dust somewhere but too precious to get rid of, right?
Bring them back alive by making magnet buttons or key hangers.
Just searching for the ideal face expressions, action or punctuation marks gives you hours of fun and nostalgia.

I made a little tool to help visualising the result because the cut out zone disappears a little bit on the button edges as bleed. The centred clear zone is the finished button size. It is just a transparency paper with all the different button sizes.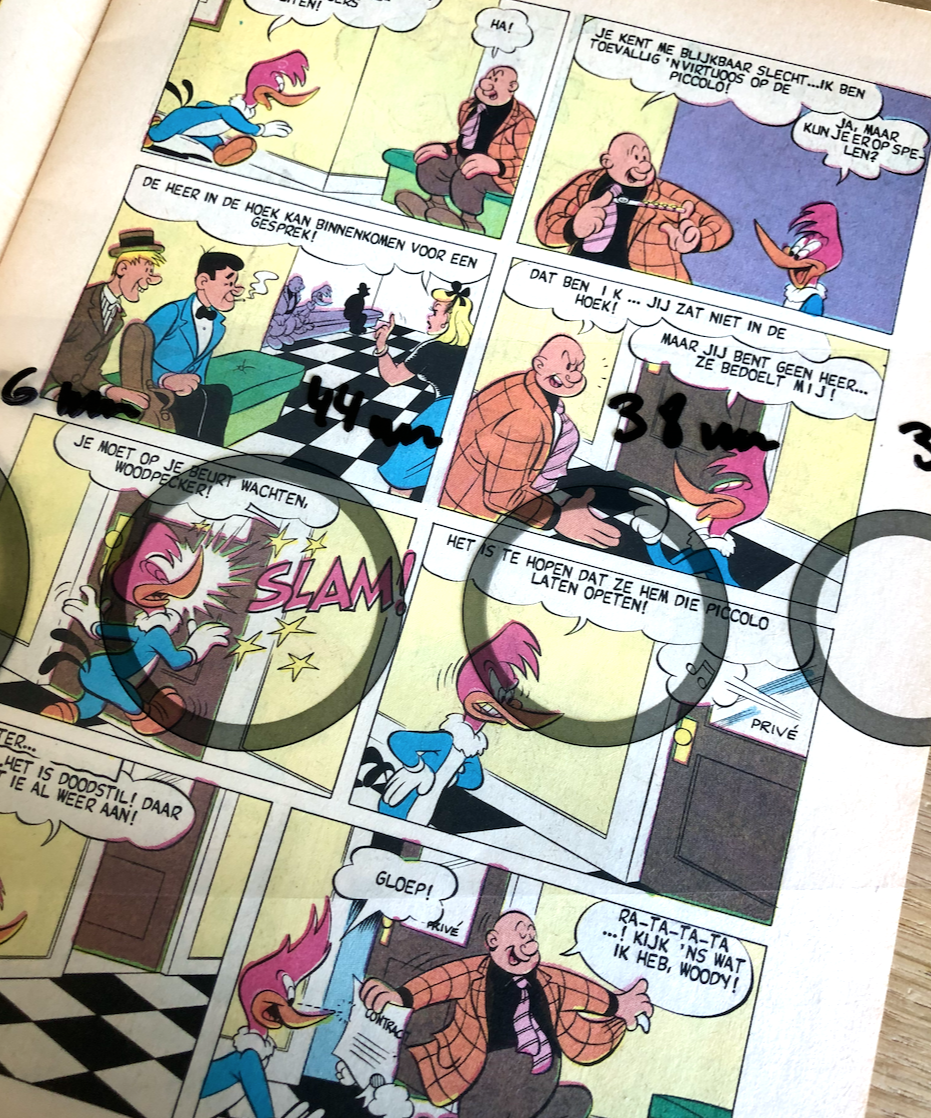 Countless comics are still awaiting new life but here are some of the first results. Some magnets and key hangers are available on Etsy. More to come later. Want to bring back alive your comic collection? Just leave a comment or contact us, I would be glad to help!