Can you use the heavy paper weight cardstock of playing cards for making buttons?
Short answer: yes, it's #buttonable! (but some tricks are needed)
I used a normal glossy playing cards deck. But only the royalty and the aces, because that's how we roll here in our ivory button tower.
First choose which size fits your design best with the transparant tool.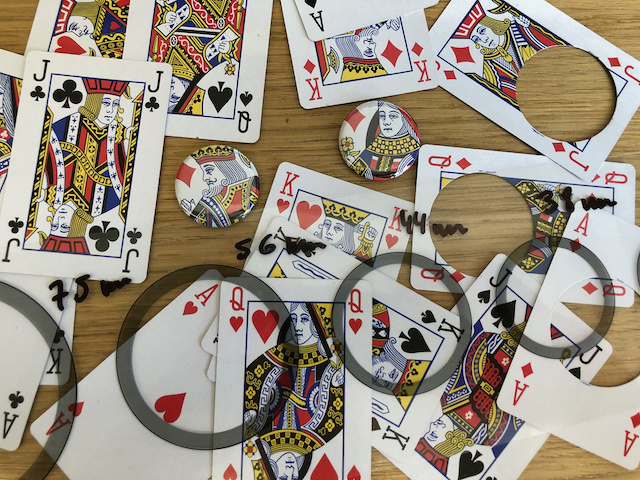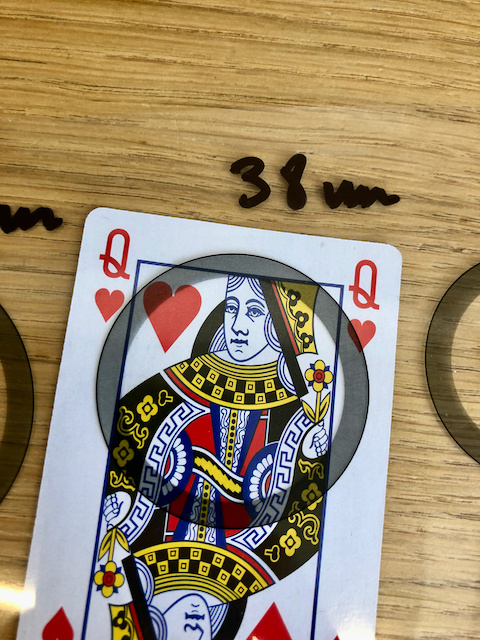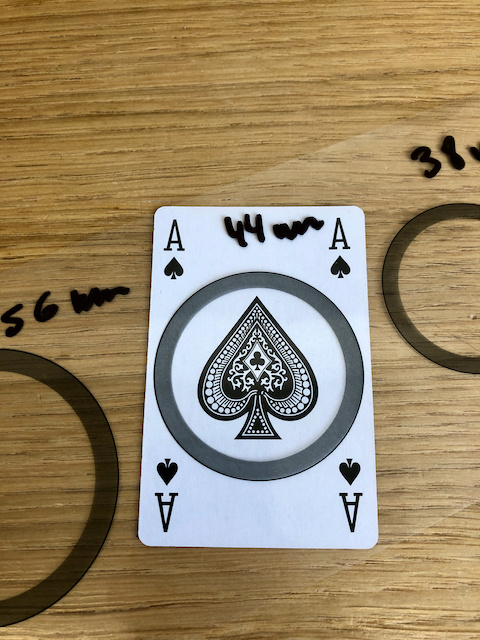 Then, start failing forwards...
I started out without using a Mylar plastic foil because the cardstock is heavy enough and gloss is already present. This results in the paper tearing on the edges. That happens with too heavy or fragile paper sometimes. The Mylar foil could prevent this tearing to some level but all material would probably be too heavy and the work a lot harder.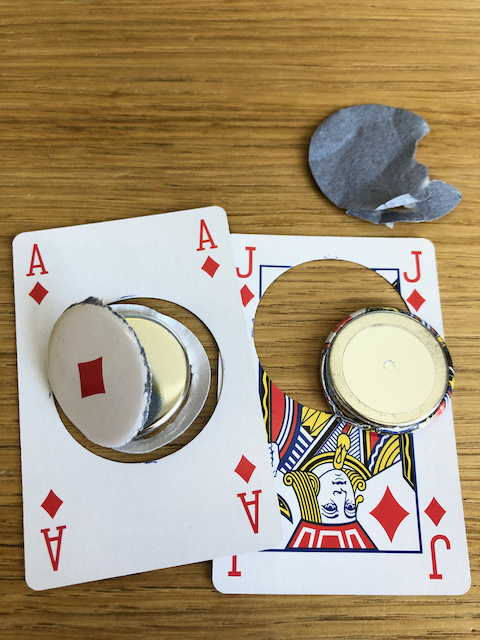 The solution is already in the picture above. We need lighter paper so peel off the laminated outside of the playing cards. One layer less, let's try again!
Again, paper tears on the edges. Mylar plastic foil to the rescue: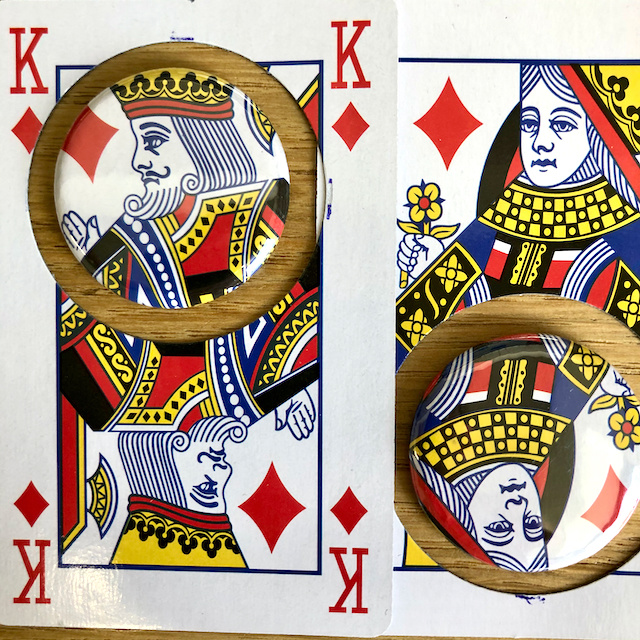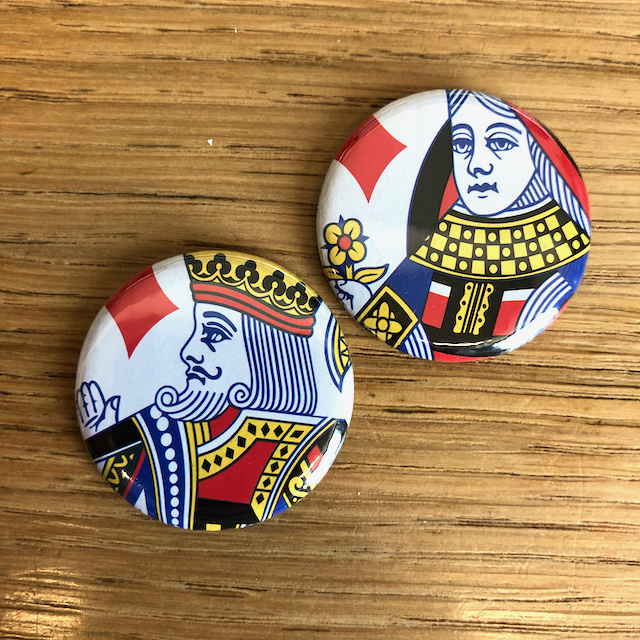 Succes! Playing cards are buttonable. Think of all the cool but incomplete vintage decks you can revive this way!
PS: These are magnets; this works also perfectly with pinned back buttons if you like sharp objects. I'm more of a magnet man!